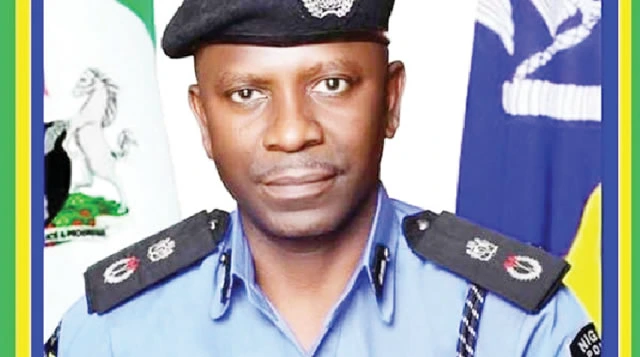 A 27-year-old commercial motorcyclist has been shot dead by a police inspector in Imo State for allegedly not wearing a face mask. The incident happened around about 3pm on Tuesday at Banana Junction in the Orlu town of Imo State.
It was gathered that a detachment of police team was sent to the scene to prevent a breakdown of law and order. An eyewitness stated that the victim, a commercial motorcyclist who was carrying a passenger was shot at a close range by one of the policemen on stop-and-search duty.
Another eyewitness also stated that the inspector killed the victim after he refused to give him money for not wearing a face mask.
He said, "He demanded money from the okada rider but the guy refused. All of a sudden he cocked his rifle and shot him at close range. The guy died immediately."
On seeing that the motorcyclist was dead, the inspector took to his heels but people nearby went after him.
The State Commissioner of Police, Isaac Akinmodele said that the dead rider had attacked his men with a machete. The CP, however,added that the trigger-happy inspector and all the persons involved in the incident would be arrested.
Police are meant to protect lives and properties, but here in the country, it's O.Y.O. May the soul of the poor Okada man rest in peace.
As usual, kindly bookmark our blog, and don't forget to subscribe to all our social media platforms including our WhatsApp TV channel that provides you with timely updates on our blog and other services.