It all started when another Twitter user revealed that her friend, who had shown no symptoms at all until last week when she had cramps, just found out she was 7 months pregnant.
She added that diagnosis revealed that her friend had a condition known as "denied pregnancy" and urged other users to keep her in their prayers.
Commenting on the post, another woman with even more outlandish story recounted how she gave birth on the same day she found out she was pregnant.
In her narration, the South African woman explained how she was cleaning with her mom on the said day when she suddenly felt what initially started as subtle pains.
She had thought she was about to start her period but the pain grew in intensity prompting her mum to seek spiritual intervention.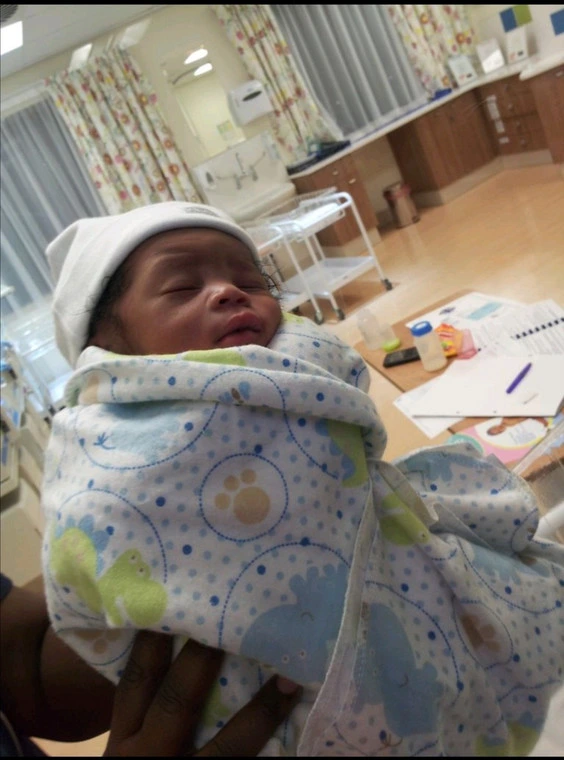 She was quickly taken to the pastor's house where prayers were offered and demons were being cast out. The pains refused to subside and she started feeling something wanting to come out of her vagina.
She wrote "Found out I was pregnant the day I gave birth. My son was named Smangaliso, because wow us'mangazile nyani!!
"My mom and I were spring cleaning on this day when I suddenly experienced what started off as subtle pains. I thought I was about to start my period but the pain intensified!
"My mom then called the pastor because the situation was getting dire. I went as far as asking my sister to play Sedilaka by the Soil because I thought I was exiting.
"Then the pastor said we should come to her house so that they could pray for me. We got to the house, and it turned into a night of prayers. Demons were being cast out left, right and center. I was crying to the point where the tears weren't coming out anymore.
"Now it was around 1 am and I felt something wanting to come out my vagina. The pastor then told me to go to the toilet. Her words were "we're going to deal with this demon today."
"When we got to the toilet she called a lady, Khosi, who was in the worship team, who wait for it….is a midwife by profession!
"When she came in and saw the mucous sac protruding, she immediately confirmed that I was indeed in labour.
"Khosi asked for a razor and cut the mucous sac and asked me to push. Once she got Mangi out, I'm pretty sure I passed out in disbelief and trauma.
"My mom ran out the house when Mangi started crying. She was convinced that Mangi was is'lwane. Anyway fast forward, we rushed to the hospital, placenta in a plastic bag, blood everywhere and baby in towel. The nurses were gobsmacked of course.
"Once we had arrived at the hospital and they had given him a wash. I believe the things he had on were given by the hospital."
A lot of strange things happen everyday around the world. Always remember to be careful and try to pray to whoever you serve. It's #endtime, and everything's expected.
As usual, don't forget to bookmark our blog, and subscribe to all our social media platforms including our WhatsApp TV channel that provides you with timely updates on our blog and other services.