An Anambra State COVID-19 taskforce officer has been caught raping a girl he arrested for not wearing nose mask.
It is gathered that the officer allegedly forced the girl to undress before doing the immoral act to the lady inside the taskforce vehicle. It was the girl's mumbling that attracted some curious passersby from where the taskforce wehicle was parked on the street.
She was brought out of the vehicle at about 6:30p.m. and held till 10:00p.m. on Wednesday. A source who does not want to be mentioned said: "The officers, instead of going to the station, diverted the lady to a guesthouse, where the leader held her and raped her till morning before letting her go."
According to a text message she sent to a radio station based in Rivers State, the officers prevented her from communicating with anyone.
The text message from the lady sent before the alleged rape reads: "Dear, I am dying here. I have been taken to a guesthouse just because of face mask of N100. I can't believe this is happening to me. He wants to sleep with me. I am dying. He didn't let me answer any call. He threatened to seize my phone."
When contacted, the state Police Public Relations Officer, Nnamdi Omoni, said: "After hearing about this, we immediately invited the lady. After hearing from her, she made a written statement, and investigation has commenced.
"The matter is receiving adequate attention. The lady has just made her statement and efforts are on to unveil the identities of the officers alleged to have been involved in the act for necessary action. We appeal for calm to allow the law take its full course."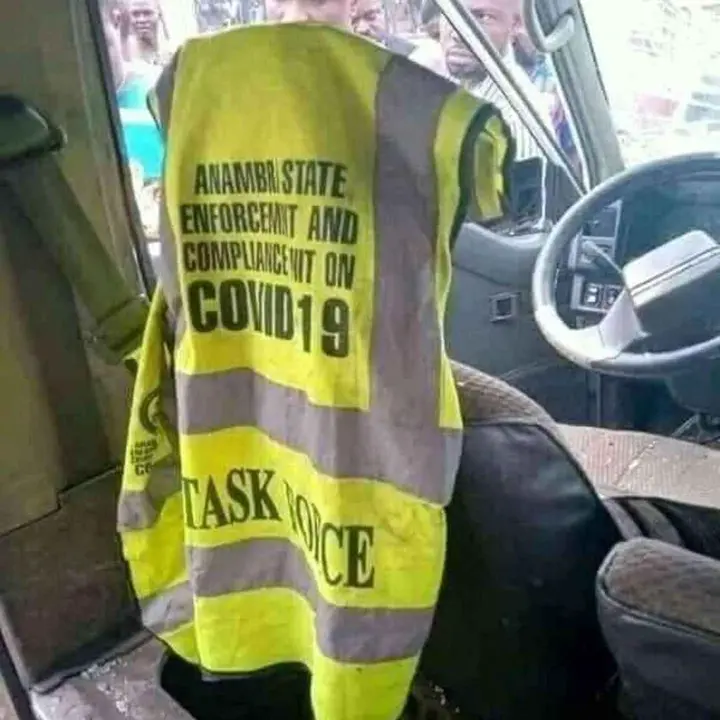 The angry youths who could not control their anger, descended on the man, and the bus smashed too
Please, let's all endeavor to take our nose masks out. Even if we aren't going to be using it every moment, let's take it in case of emergencies.
As usual, don't forget to bookmark our blog, and subscribe to all our social media platforms including our WhatsApp TV channel that provides you with timely updates on our blog and other services.