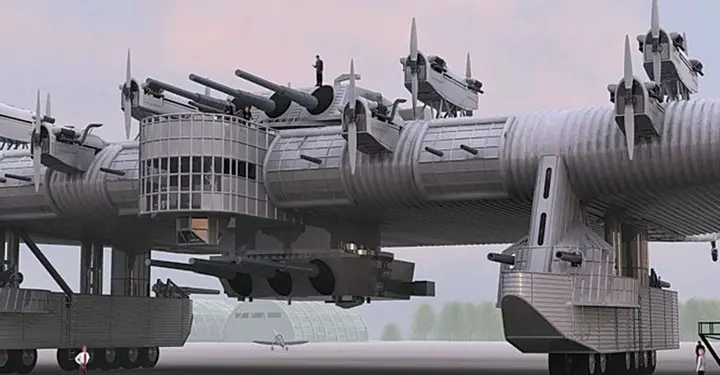 When the best military aircraft are discussed, it often involves fighter jets. It is incredible how some of them can achieve such outstanding performance and intimidate in the air so often. Yet it's also astounding to look at some airplanes that are massive in size while still performing in the air. It's notable how militaries pour fortunes into vehicles that often fail and never take to the air. Yet some military aircraft stay in service for decades without any problems.
While it's easy to note the size, there's also how impressive they are in flight. Much of warfare is psychological, so an intimidating-looking fighter can win much of the battle early on. Designers know this and ensure a plane isn't just great in flying but striking how they look for the enemy. Here are ten of the most intimidating military aircraft ever built and showcasing how a powerful look can be a bonus in combat.
10 B-2 Stealth Bomber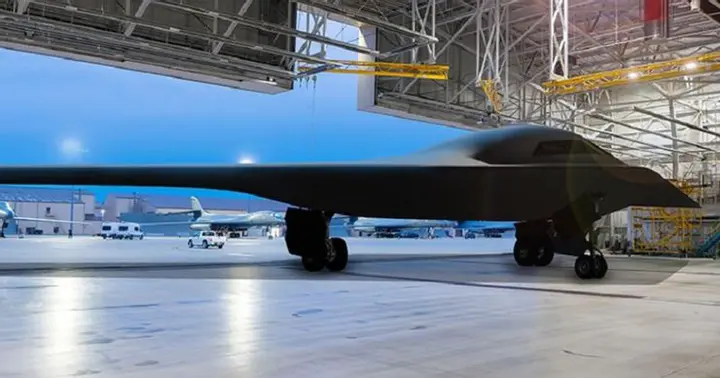 Maybe it never quite worked the way the Pentagon wanted in avoiding radar detection. But the Stealth Bomber sure succeeded in being one of the coolest aircraft ever seen.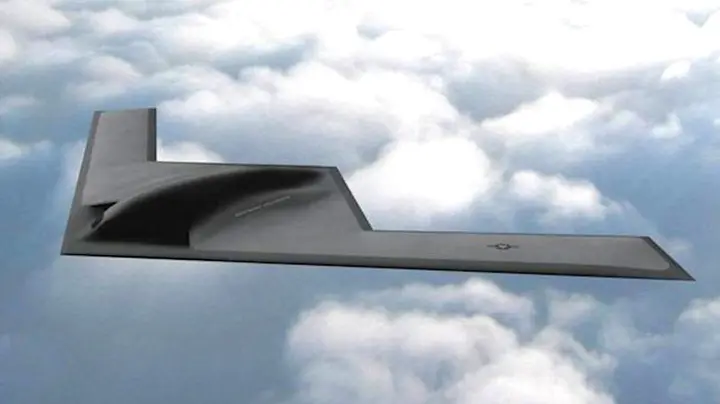 Officially known as the Northrop Grumman B-2 Spirit, the Bomber can deliver both conventional and nuclear payloads with just two pilots. The awesome look of the wingspan and the black coloring means the Bomber was at least worth its billions of dollars for one stunning aircraft.
9 B-17 Flying Fortress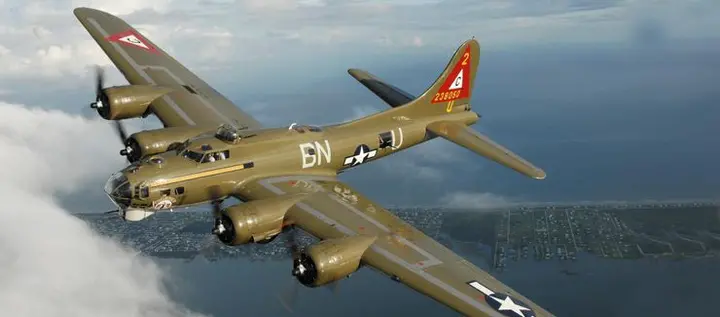 There has been a lot of major bomber craft over the years, but the B-17 Flying Fortress still impresses. Crafted in the 1930s, the B-17 found fame in World War II with missions across Europe and Asia. It had a flight deck instead of a cockpit and armed with machine guns alongside the hull and a tail gunner below.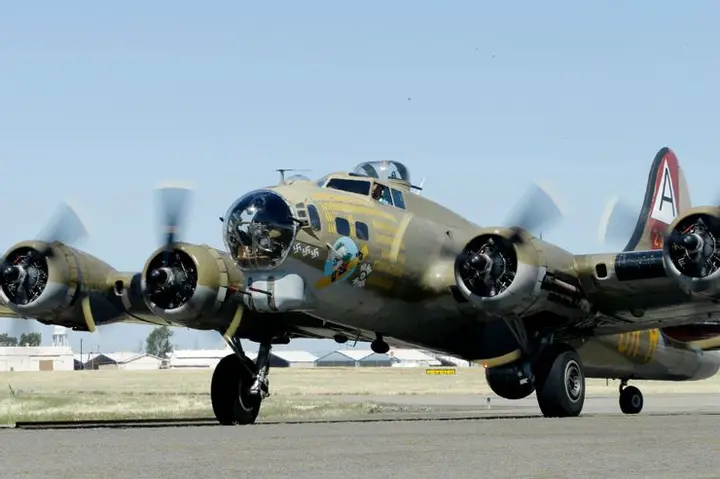 Famous for movies like Memphis Belle, it could take major combat damage yet still make it back safely to base. Even today, the Flying Fortress is a powerful sight in the air.
8 Fairchild Republic A-10 Thunderbolt II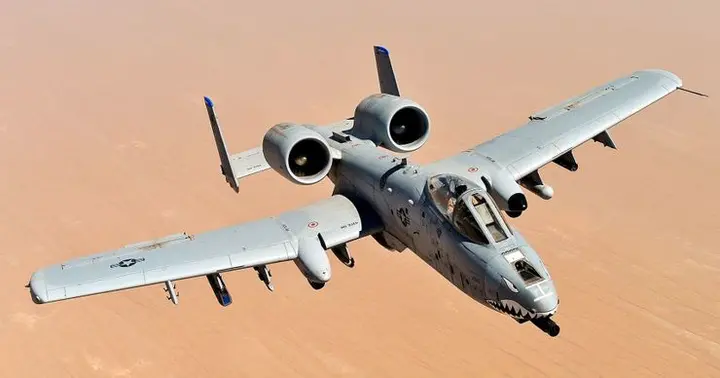 Most jet fighters follow much the same design. The Fairchild Republic A-10 Thunderbolt II is impressive because it's a mix of WWII fighter and sleek modern design. The long straight-edge wing design allows for excellent maneuverability in the air, and the 30mm GAU-8 Avenger rotary cannon can fire 3,900 depleted uranium shells per minute.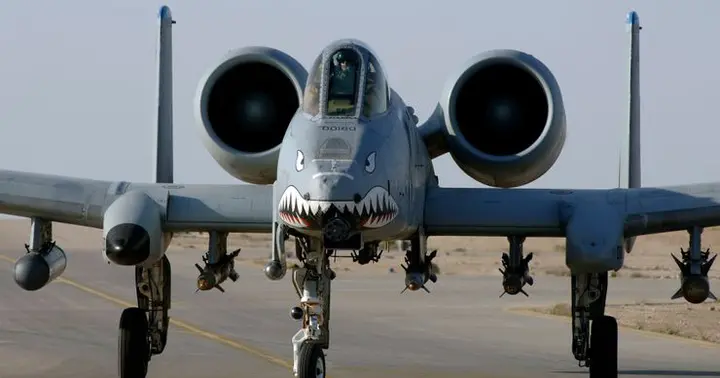 Toss in the laser-guided bombs, and it's little wonder the Thunderbolt has seen major combat duty. It also looks more intimidating than a standard fighter for a craft to put fear into an enemy.
7 C-5M Super Galaxy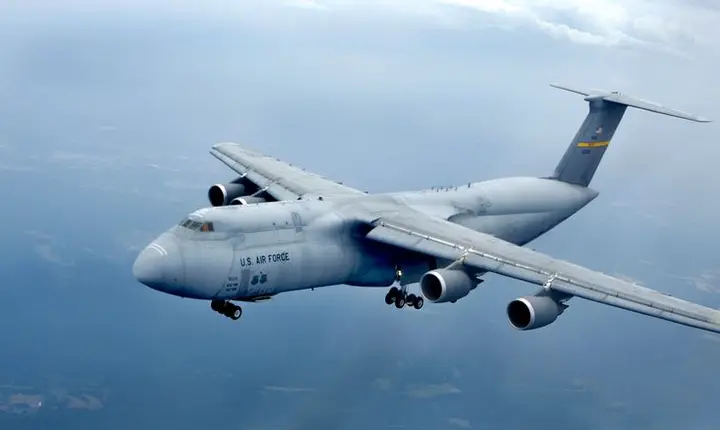 It's not a combat plane, but the C-5M Super Galaxy ranks as one of the most impressive aircraft in the U.S. military. A recent upgrade guarantees this will remain flying into the 2040s, which is remarkable for a craft created in 1970.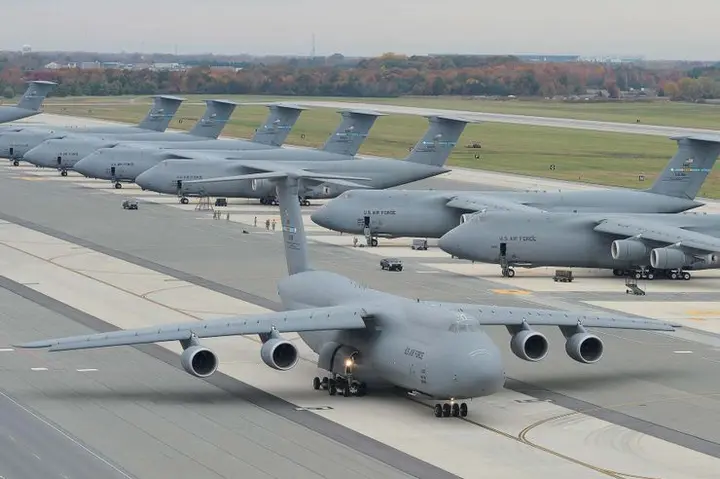 It has a cargo of 281,001 pounds and can fly 2,150 nautical miles without the need to refuel. It's also up to date from shielding to technology and its power proves this Galaxy is out of this world as a cargo craft.
6 Antonov An-225 Mriya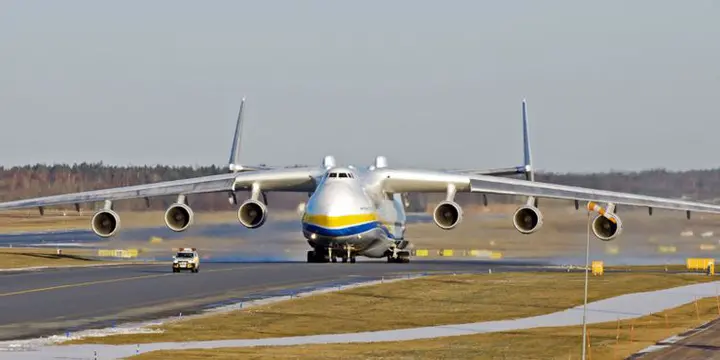 One of the Soviet military's last efforts, the Antonov An-225 Mriya is still used by the Russian military. Nicknamed "The Cossack," it's the heaviest (640 tons) and largest wingspan (290 feet) of any aircraft operating today.
Powered by six turbofan engines, the Mriya is an awesome sight in the air and holds the record for a 418,830-pound single-item payload. It was estimated it would take three years to raise enough funds for a second model, but whether at air shows or service, the Cossack is real Russian power.
5 Kalinin K-7 Bomber
Technically this barely got off the ground but…look at it. Crafted by the Soviet Union in the 1930s, the Kalinin K-7 Bomber made a Stratofortress look like a biplane. The plans called for 120 passengers' capacity before it was transformed into a carrier for 21,200 pounds of bombs and vehicles.
That wild design made it look like two planes stacked on top of each other for a bold sight. An accident ended any further production, yet it proves how impressive Soviet engineering could be.
4 Lockheed SR-71 Blackbird
There's a reason the X-Men comics have long used the Lockheed SR-71 Blackbird as the model for the superhero team's aircraft. Introduced in 1966, the Blackbird stands out for its arrow-shaped design and sleek engines that allowed it to push over Mach 3 at a time when going Mach 1 was an achievement.
It was the go-to plane for spy missions thanks to the speed and harder to track on radar with its design. Retired in 1998, the Blackbird can still outpace many jets while looking genuinely unique.
3 Blohm & Voss BV 238
Even when the tide turned on them, the German war machine was putting out some intriguing vehicles. The Blohm & Voss BV 238 was the largest plane of its time, intended to be both a bomber and a landing vehicle for troops.
What made it stand out was that it was also a boat plane and actually landed safely on the water. Weighing 120,769 pounds, the sheer size of the craft (and the war turning against Germany) meant only one full model was built, but a bomber capable of landing on water was an impressive sight.
2 Convair B-36 Peacemaker
The name of the Convair B-36 Peacemaker turned out to be ironic. It was intended to be a serious bomber but never used for any combat operations as it was developed in the last days of WWII and never utilized in Korea.
It was both the largest mass-produced piston-engined aircraft ever built and the longest wingspan of any combat aircraft (230 feet). It weighed in at a whopping 410,000 pounds and was used to carry early atomic weapons. The Peacemaker was used in nuclear testing more but still stands as one powerful craft.
1 Boeing B-52
The "Stratofortress" has been upgraded a lot over the years, but it retains the power and might showcase the U.S. military. Its payload can vary from nearly 20 nuclear warheads to almost a thousand "conventional" bombs alongside a payload of 70,000 pounds and numerous weaponry.
There's also how it can carry scores of troops and vehicles inside to live up to the title as a true base in the skies that brings the military's power to any enemy force.
As usual, don't forget to bookmark our blog, and subscribe to all our social media platforms including our WhatsApp TV channel that provides you with timely updates on our blog and other services.